Weddings
The Best In Elegant Muskoka Wedding Venues
With a rich heritage dating back to 1936, Patterson Kaye Resort is committed to working with you to create the ideal ambience for your special day. Whether you are looking for a casual gathering or an elegant reception, we offer the perfect 4 season setting to accommodate your needs.
Your intimate or grand reception can be hosted in the beautiful and fully updated "Seasons" Restaurant with its spectacular double sided twenty-five foot granite fireplace, soaring cathedral ceiling, and beautiful hardwood flooring.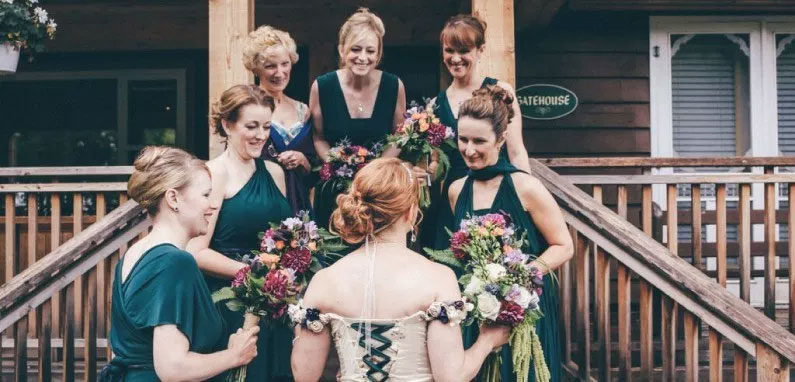 For years couples have been making memories in historical Patterson Kaye Resort, a resort and wedding venue that's grown in caliber and beauty as one would expect with an 80 year old resort!
Outdoor Weddings
Patterson Kaye Resort offers many options for an outdoor Muskoka wedding. Memorable and unique, a wedding in the great outdoors can be unparalleled in beauty!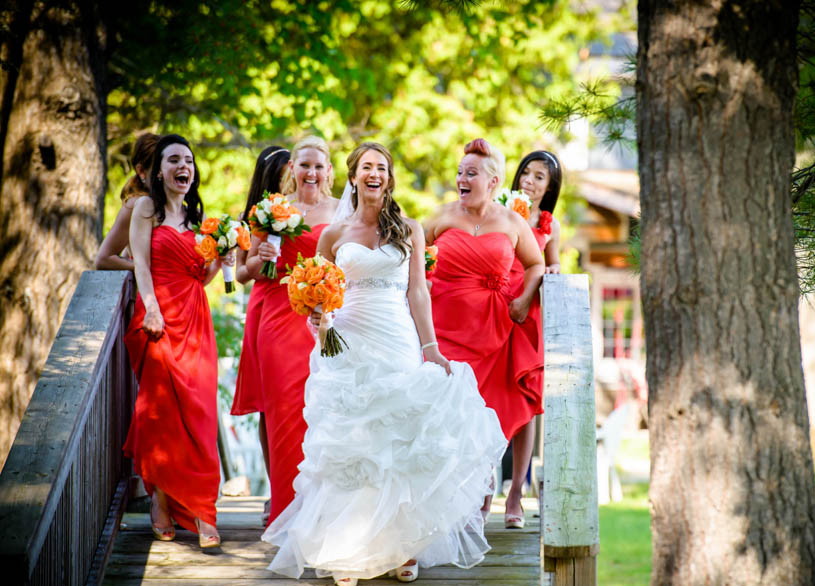 Optional outside services can be arranged between May and October of each year. Our team would be happy to assist you in contacting a Local Wedding Planner or Suppliers to arrange for any additional services you may need for your special day including Florists, Wedding Cakes, Decor and Entertainment among other items.
Typical rates for reception dinners generally range in price from $49.00 to $89.00 per person depending on your needs. Our team will guide you through every step of the process of organizing your perfect wedding day. Our team will personally craft your menu based on what you want keeping in mind the budget you are working with. You can choose an open or cash bar, and your choice of wines from our extensive selection for your reception. We also offer a range of accommodation options for our guests in our classic Muskoka cottages.
---
Accommodations
Your guests can stay on-site at one or all of our rental cottages.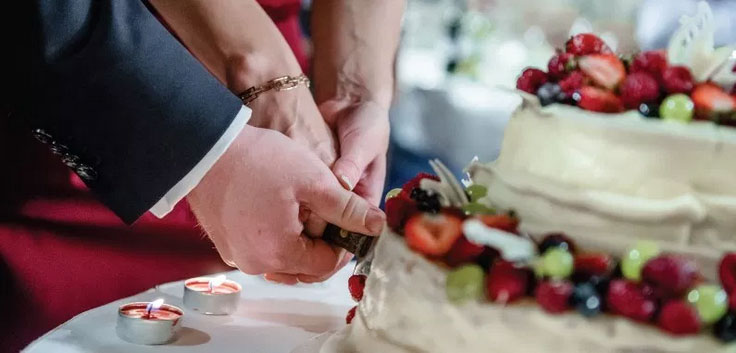 For a very special wedding reception, at one of the most unique Muskoka wedding venues available, choose Patterson-Kaye Resort. With our true Muskoka charm and warm atmosphere, as well as delicious meals prepared by one the best chef's in Muskoka, we will make your wedding a very memorable celebration. Send us an Email at info@pattersonkayeresort.com, and we will be more than happy to forward to you a full wedding package, or you can call us at 1-855-645-4169 to arrange an appointment with our Planner to pick-up the wedding package and have your own personal tour of our resort property.
For a very special wedding reception, at one of the most unique Muskoka wedding venues available, choose Patterson Kaye Resort!
Four-Season Wedding Venue Service
Our resort and culinary teams are committed to assisting with the every detail to ensure your wedding is a success. Together you will create a tailored event that combines all the essential components to exceed your expectations and stay within your budget.